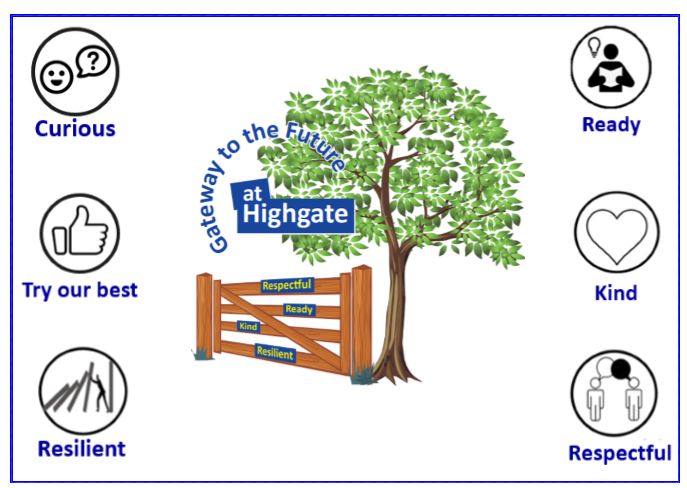 We all hope that your child will enjoy our school and find their learning experiences both challenging, fulfilling and fun.
At Highgate, we aim to work in partnership with parents; we believe that a child's education is enhanced when there is a positive relationship between home and school. Together we can give all our children the best start possible.
Ensuring the 'Gateway to the Future' is open. This website aims to give you a taster of our school, as well as providing up to date information for parents, pupils and the wider community.
We have recently introduced our Golden Rules that help to guide us in all of our work in and around school. Our Golden Rules are:
Ready 
Respectful 
Safe
If you have any concerns, please come and talk to us and we will always try to help. We look forward to working with you!
Mrs Sale
Head Teacher