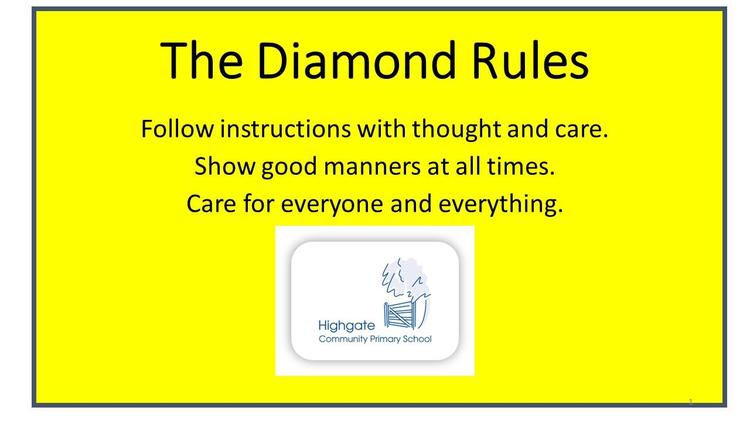 Our rules are Diamond because they should never be broken. They underpin our behaviour system and have been designed to forge relationship building.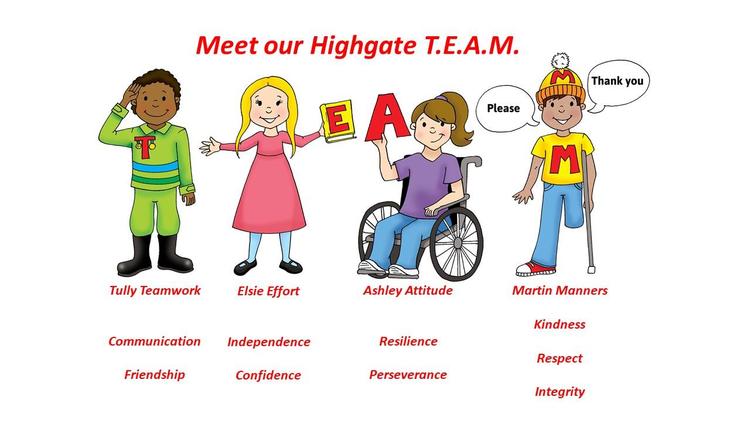 At Highgate our children have worked hard to develop our four characters using the key character traits they think are important to make us good rounded citizens;
Tully Teamwork – made with Communication and Friendship
Elsie Effort – made with Independence and Confidence
Ashley Attitude – made with Resilience and Perseverance
Martin Manners – made with Kindness, Integrity and Respect
The School Council consulted with the children to choose these words before holding a competition to design our characters. The four winning designs were then picked by a local author and illustrator to "professionalise" them.
Teamwork, Effort, Attitude and Manners now underpin our reward system. Children can earn Dojo points for showing that they are working well as a team, putting in lots of effort or demonstrate good manners, etc. Parents can download the Dojo app so they can keep track of points their children are earning throughout the year.